Inaugurated in 1948, this is the longest-running Festival held in the City.   It takes place annually over two weeks in late May to early June, and features a wide range of music events from classical to jazz, folk and roots, supported with films, talks, exhibitions and dance projects.  Featured musicians range from international virtuosos to emerging local artists, both professional and amateur.
Occasional festival concerts were staged in our building during the 1950s and 1960s, but it wasn't until 2014 that The Old Theatre Royal returned to the scene when the Festival staged a series of late night recitals.   These are again featured in 2016: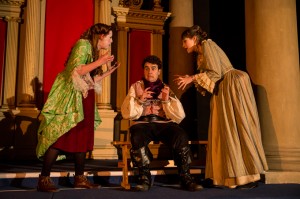 Shakespeare in Georgian Bath
22nd May 2016 at 7:30pm
Students from Bath Spa University's College of Liberal Arts present A Shakespeare Ode by Bath's own musical genius, Thomas Linley junior, alongside a miniature opera, Thomas and Sally by Thomas Arne, the composer associated with Garrick's revival of the bard in Georgian England: a perfect combination for the Shakespeare anniversary year.
This is a rare opportunity for opera lovers to see and hear this colourful piece of Georgian opera, performed by award winning postgraduate students.

Bach Cello Suites 3
26th May 2016 at 1:00pm
Philip Higham concludes his fascinating cycle of all of Bach's timeless cello suites, in the atmospheric setting of Bath's original Theatre Royal, where Sarah Siddons appeared and which Jane Austen would have visited. Now run as a Masonic Hall, it provides a beautiful setting with a great acoustic, perfect for this intensely beautiful and spiritual music.

Ranjana Ghatak & Liran Donin: New Meetings
26th May 2016 at 9:30pm
Singer Ranjana Ghatak grew up within classical Indian vocal music but has evolved a glorious style of her own that's all about contemporary Britain. She's worked with Akram Khan and Nitin Sawhney and played with Seb Rochford from Polar Bear and beatboxer Jason Singh. For the first of our three mid-evening shows in the New Meetings strand, she's invited lyrical bass player Liran Donin from Led Bib to join her and create new music for the Bath Festival.

Alasdair Roberts & Andy Cutting: New Meetings
 27th May 2016 at 9:30pm
Alasdair draws upon Scottish folk music as a singer and guitarist, but creates his own songs when he records for Drag City, where he sits alongside outfield rock acts like Will Oldham and Joanna Newsom. He is inspired by collaborating and for his concert in the New Meetings series, he's chosen to work for the first time with the legendary melodeon player Andy Cutting, who is currently playing with Chris Wood, June Tabor and Martin Simpson.
'Hearing Andy Cutting play is like going through the wardrobe and finding Narnia. His music is glorious, joyful, moving, subtle, emotionally charged, a totally spell-binding experience that is never long enough'
JUNE TABOR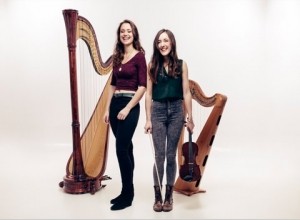 Twelfth Day & Maya Youssef: New Meetings
28th May 2016 at 9:30pm
Twelfth Day are a stunning Scottish duo – they both sing, Esther Swift plays all kinds of harps and Catriona Price is a thrilling fiddler and if you throw in a handful of grit and guts, and add their great sense of humour, you're pretty much there.
Syrian musician Maya Youssef plays the kanun, a gorgeous lyrical instrument that's part of the zither family, and Twelfth Day have invited Maya to join them for what promises to be a sublime climax to the New Meetings programme.