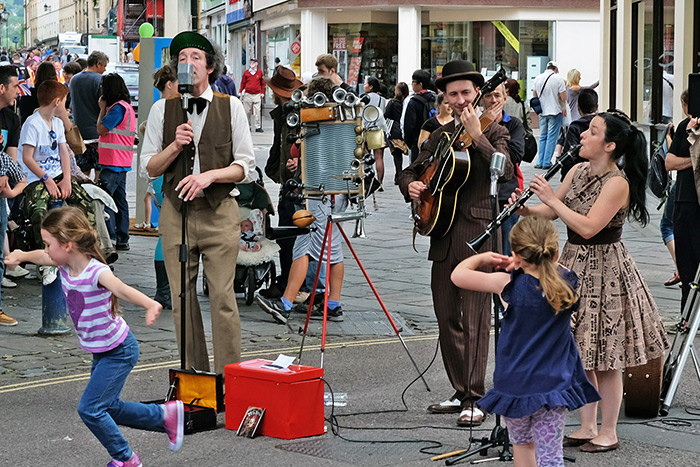 It is doubtful you will visit Bath and there not be a Festival in progress of one sort or another.  These start at the end of February with the Literature Festival, and end with the Film Festival in the lead-up to Christmas.
In between there are numerous music-related festivals, headed by the main International Music Festival in May/June, but supplemented with smaller more-thematic events such as the Folk Festival, Guitar Festival and those dedicated to individual composers such as Mozart and Bach.
For a wider range of performances, following-on from the main festival is The Fringe which runs for nearly three weeks in June and features everything from the profound to the bizarre.  One day you could be engulfed by the Bedlam Fair that takes over the streets of the City, the next you could encounter a solo poet reading from the back of a van parked-up in a side street.
Others cover subjects as diverse as Fashion, Comedy and Jane Austen.  The only thing you can be sure of is that if you never come to Bath, you will miss them all!   A list of dates for 2015 is shown below: