Visit our eBay Museum Shop to purchase souvenirs online.
We offer a range of souvenirs in our Museum Shop, including a Guidebook providing a more complete history of the building: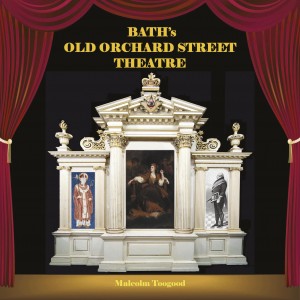 This 96 page softback book was written by The Old Theatre Royal's own historian. It describes the history of the building stretching back 265 years to when it was built in 1750.
It also provides background histories of the three organisations that have owned it, within the context of the City of Bath, plus a section on the lives of some of the main people involved.
Lavishly illustrated with over 120 images, mostly in colour, this is a unique history of a unique building that is one of Bath's hidden gems.
We also list collectable Masonic items donated by members to assist in the funding of the Museum.  All proceeds from this shop are used to support the Masonic Museum & Library at The Old Theatre Royal.

Currently in the eBay Museum Shop
No items found.