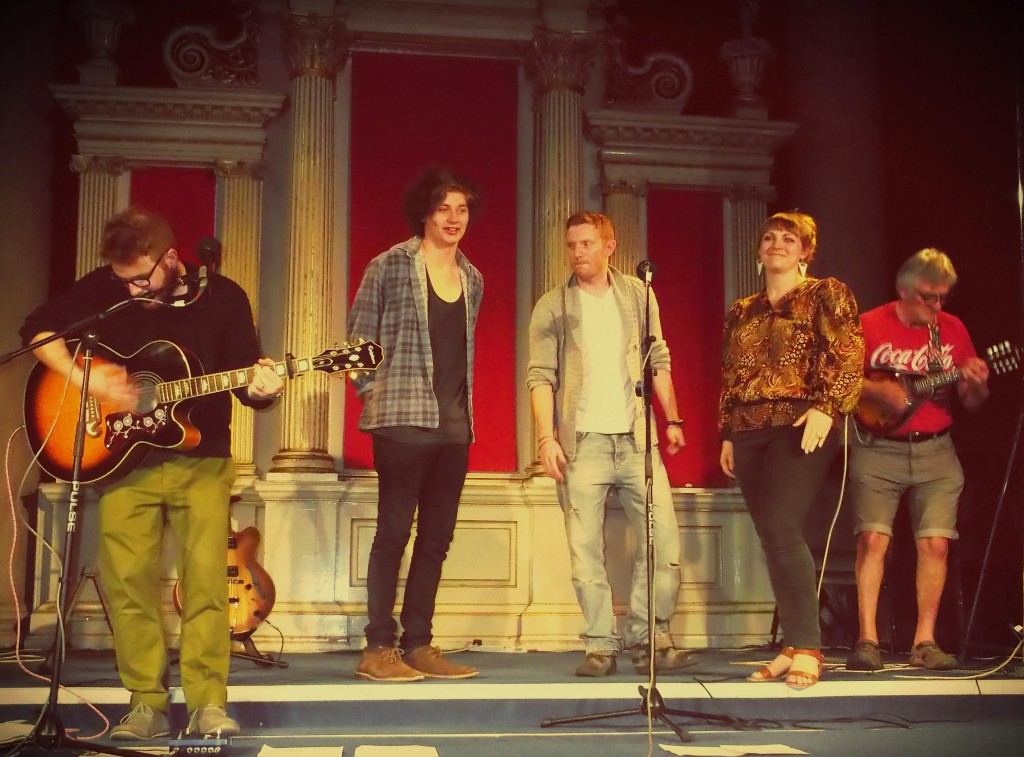 The Old Theatre Royal is becoming increasingly popular for musical performances, particularly by artists who like to keep amplification to a minimum.
This is because the auditorium retains its acoustic character from the 18th Century, a time when there was no form of amplification, and the actors needed to be heard not only at the very back of the pit, but also over the constant sound of the bawdy  'audience participation' so popular at that time.
So it is an ideal auditorium not only for classical recitals and choral works, but also for solo singer/songwriters, indie bands, jazz, folk and spoken word, including poetry and comedy.  This is why it is so popular with such a wide range of Festival producers, and sound engineers!
As well as the main hall, we have two smaller performance areas on the upper floors: the Regency Dining Room can accommodate an audience of up to 75, or the Garret Library up to 35.
If you have a gig or recital, that you would like to stage at The Old Theatre Royal, please contact us for more details.
Details of upcoming musical performances at The Old Theatre Royal are:

The Herschel Ensemble
promoted by Bath Recital Artists Trust
March 8th 7.30pm
The Herschel Ensemble was founded in 2008 by Sophia Russell to promote and explore the music of 18th century luminary and renowned Bath resident William Herschel. Famed for his scientific and astronomical achievements, he is less well known however for his accomplishments as a composer.
This special evening features works to be found on the Ensemble's new CD, which is being launched at this concert, and features six of Herschel's trio sonatas.