The vaults beneath the Old Theatre Royal now house one of the finest Masonic Museums in the country.
The Museum was founded in 1925 from the private collection donated by George Norman, an eminent local Masonic historian.  Unfortunately, the majority of that that collection was lost in April 1942 during the Baedecker raids on the City, when fire engulfed the part of the building housing it.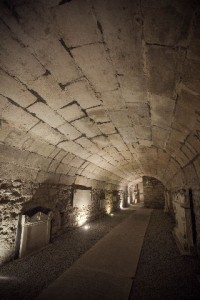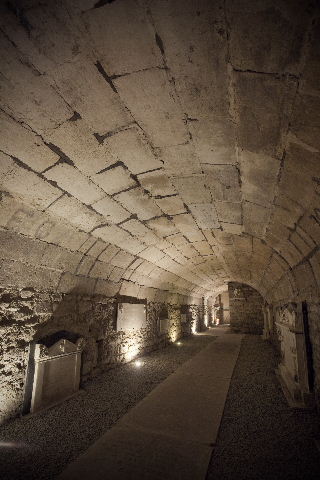 The Museum rose like a phoenix from the ashes after the war, thanks to the almost single-handed dedication of the Curator at that time, Edward Gayner, who over a thirty year period acquired all manner of rare Masonic artefacts which he assembled in the original location on the third floor of the building.  The Museum was renamed in his honour after his death in 1996.
After more than 80 years as a private museum, in 2009 the collection was moved from the top floor into the vaults to allow it to be included as part of the guided tours.  To further illustrate the history of the building, memorial stones discovered in the rubble, having been left behind from the grave clearances, were erected in one vault to recreate the atmosphere from that time.
Flog It!
The Museum was featured in Series 11 Episode 23 of the BBC's Flog It series, first broadcast in November 2012. These pictures were taken during the filming: