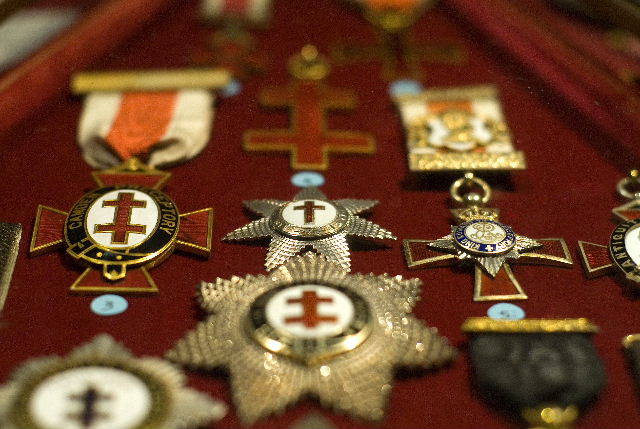 The vaults beneath the Old Theatre Royal house The Edward Gayner Museum, one of the finest Masonic Museums in the country.
The museum was founded in 1925 from the private collection donated by George Norman, an eminent local Masonic historian.  Unfortunately, the majority of that collection was lost in April 1942.  This was during the Baedecker raids on the City, when fire engulfed the part of the building housing it.
The Museum rose like a phoenix from the ashes after the war.  This was ultimately thanks to the dedication of the Curator at that time, Edward Gayner.  He acquired all manner of rare Masonic artefacts over a 30 year period.  He assembled these in the original location on the third floor of the building.  Furthermore, the Museum was renamed in his honour after his death in 1996.
The museum was purely a private collection for more than 80 years.  In 2002 work commenced to refurbish the vaults beneath the building.  Originally the Vaults had been used for catholic burials over a hundred years before.  Whilst clearing the graves, memorial Stones were also discovered in the rubble.  In 2009 the Museum collection was moved from the top floor into the vaults.  One vault was also filled with memorial stones to illustrate the history of the building.  Visitors to the Old Theatre Royal can now view the Museum collection as part of the guided tours.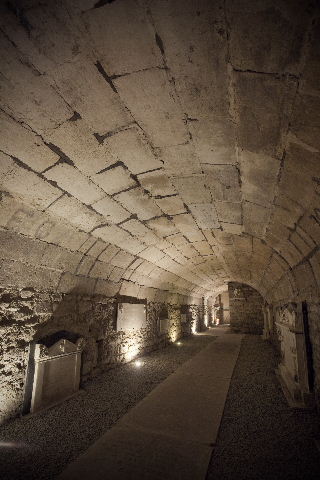 BBC Flog It!
The Museum was featured in Series 11 Episode 23 of the BBC's Flog It series, first broadcast in November 2012. Paul Martin visited the Museum as part of the show.  He also spent some time chatting with the current Curator, Trevor Quartermaine.  These pictures were taken during the filming: