What's On at The Old Theatre Royal:
A new, and exciting season of performances are coming to The Old Theatre Royal; just press 'Book Now' to order tickets online: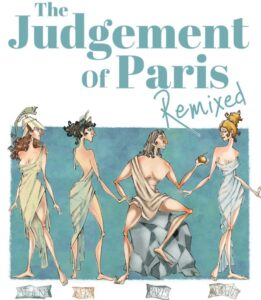 The Judgement of Paris :  Re-mixed
Two nights only : Friday 19th May and Saturday 20th May 2023
Full – £10.00
Conc. – £8.00
BSU Students and staff – £6.00
BSU Alumni two-for-one offer £10.00
5 operas set to the same libretto – The Judgement of Paris was a competition meant to revive English opera.
Telling a story from Roman mythology that begins with the god Mercury descending with the golden apple of Discord and asking Paris to award it to one of three goddesses.
Paris' solution ultimately started the Trojan War. This 'Re-mix' blends two of the original scores and then adds a modern musical theatre twist.
The Haunting of Richard the Third
Two nights only : Tuesday 4th July and Wednesday 5th July 2023 – £15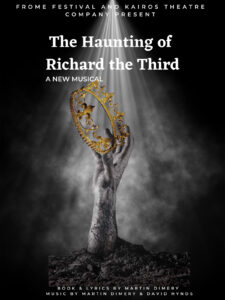 It is the eve of the Battle of Bosworth Field: Richard the Third passes an uneasy night, visited by spectres who lead him through the journey of his life. This Richard is neither the villain of Shakespeare nor the hero of romantic fiction. He is driven to tragedy by a love for his family and political circumstances.
"The Haunting of Richard the Third" was premiered at the Frome Festival last year by Kairos Theatre, a local company, who is now taking the production on a short tour which includes Richard's birthplace at Fortheringhay, in the Oundle Fringe Festival, Northamptonshire. The tour concludes at the Market Bosworth Festival, close to the scene of his final battle.
The play is directed and written by Martin Dimery who has composed a score of memorable songs with composer and arranger David Hynds. Martin Dimery has appeared several times at the Old Theatre Royal with Sgt. Pepper's Only Dart Board Band and The Unravelling Wilburys. More recently, he appeared during the Bath Fringe with his solo show "Shakespeare Rattle and Roll."
The Musical Director and accompanist for the show is Helen Turner formerly of Paul Weller's Style Council.