Records show that the organ, as played by William Herschel in the 18th century, was purchased from the Octagon Chapel at the disposal auction after it was closed in 1896, presumably to replace the instrument left behind by the Catholic congregation.  However, it was never installed in Orchard Street, a report by the Organ Committee dated 19th November advising: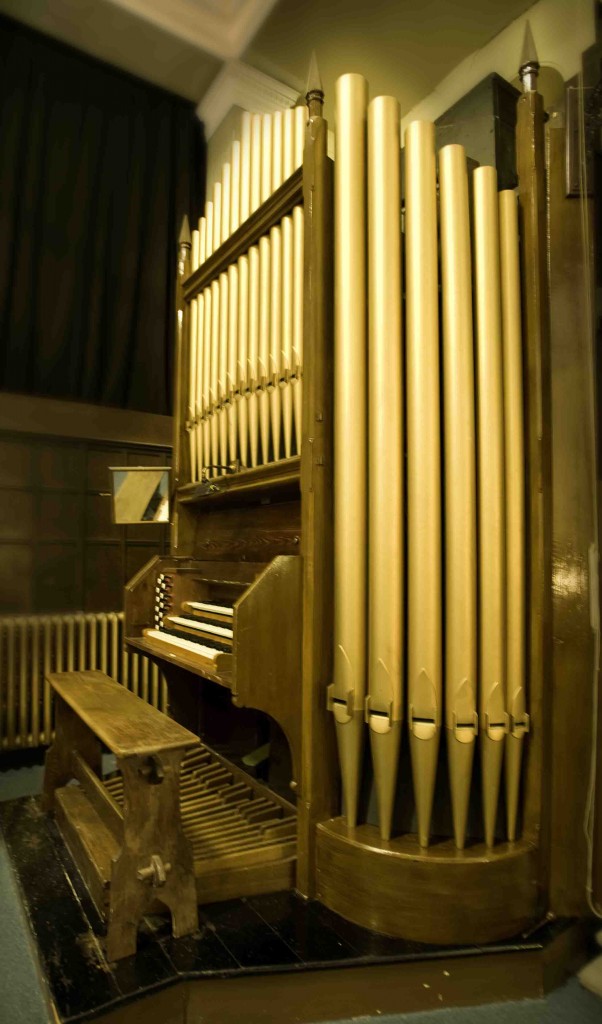 In the month of April last, the organ of the Octagon Chapel was purchased in somewhat of a hurry under the impression that it would be available for use in the Masonic Hall, just as it was.   Upon examination, it was found that the instrument was much too cumbersome.  If placed on the dais, it would occupy the whole space between the sidewall and the pillars; if placed at the west end, it would project considerably in front of the Senior Warden's pedestal.  An estimate was obtained of the cost of re-arranging the organ, so as to adapt it to the hall, which was in excess of the cost of a new organ.
The Herschel organ was subsequently sold and consideration was given to purchasing a new instrument to be designed and constructed by Griffen & Stroud, the Bath Organ Builders.  However, instead a Norman Bros & Beard organ was purchased from the newly-closed Bath Spa College, previously Vellore House, which Griffen & Stroud rebuilt and installed the following year.  This is the instrument that is still giving sterling service today.