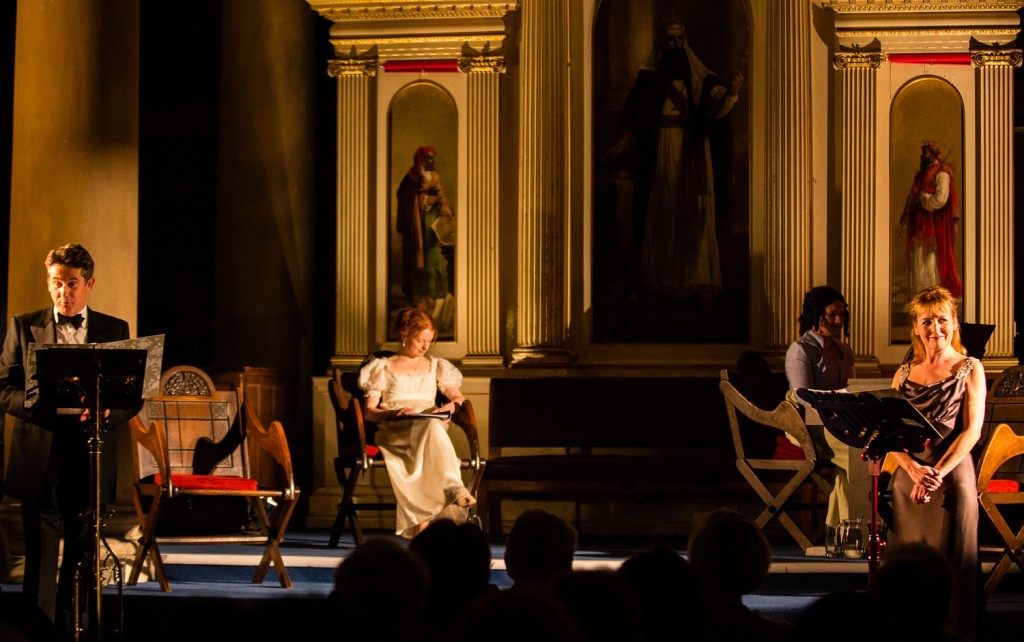 Every year in September, for ten days the City centre goes back in time as hundreds of Jane Austen enthusiasts parade through the streets in period costume as part of the City's Jane Austen Festival.
As the Theatre that Jane would have visited during her time in Bath, since 2011 The Old Theatre Royal has been a venue for various events, including stage performances, dance classes in the Ante-Room and lunch in the Regency Dining Room.  On 16th December 2014, a special event was staged to celebrate her birthday.
Details of this year's events will be released in the summer.  Bookmark this page to see the details when available.