The Loder family were the leading musicians in Bath from the 1770's until the 1850's.  There were more than twenty family members across four generations who performed in local orchestras, as soloists and as actors on the Bath stage.  To celebrate this unique musical heritage, a three-day Festival is being held in Bath this October, which will include concerts, exhibitions and associated events, one of which will be a Celebration Dinner held in the main hall of the Old Theatre Royal.
The associations the family had with our building began with several of the gentlemen playing in the Theatre Orchestra from around 1775 until the theatre company moved to the new building in 1805, the first being brother's Andrew and John, who were later joined in the orchestra by Andrew's son, also named Andrew, and John's son George. Two of John's daughters, Ann and Mary, also joined the company as actresses, and one of Ann's descendents, leading Australian actress Asher Keddie, was filmed here in 2012 for part of her edition of 'Who Do You Think You Are?'.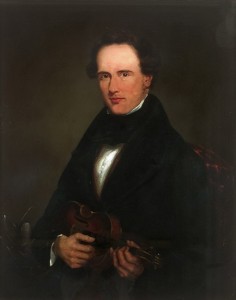 John Loder was also a leading light in the Pump Room Orchestra.  Another of his sons, John David Loder, was a child prodigy and went on to become a professor at the Royal Academy of Music and one of the foremost violinists of his day.  He was an orchestral leader in Bath and London, as well manager of the Bath concerts and owner of a musical warehouse in Milsom Street. One of John David's sons, Edward, became a leading composer of English opera.
Two of George Loder's children also achieved wider fame.  His daughter Kate Fanny Loder studied at the Royal Academy of Music and was a pianist and composer, most particularly of orchestral and chamber music.  Her portrait still hangs in the boardroom of the Royal Academy.   His son George Patrick was a composer and conductor, who went on to be one of the founding members of the New York Philharmonic, where he conducted the first American performance of Beethoven's Ninth Symphony.
There is a further connection to this building, in that many were also leading Freemasons in Bath as members of Lodge of Virtue, Lodge of Perfect Friendship and Royal Cumberland Lodge during the same period.  George Patrick was also a member of St John's Lodge No.1 of New York.
Further details of the dinner are on the poster below and tickets are available from Bath Box Office.   You can click on the image to download a pdf of the poster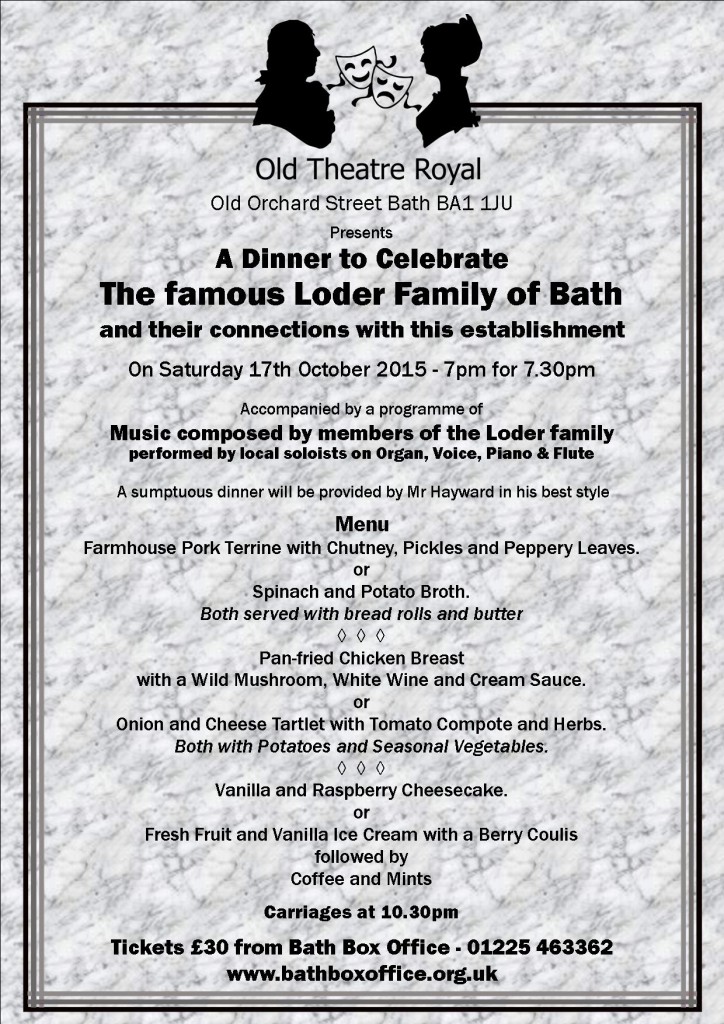 More details of the three-day Festival, entitled Gothic Impressions, are available here