fringe@theOTR is part of the Bath Fringe Festival and will run from 26th May to June 7th 2015
This year the festival at this venue is sponsored by the Bath-based Sitec Group, and we thank them for their support which has enabled us to attract a very strong line-up ranging from well-known local musical artists to a touring production from South Africa:
Shakespeare Rattle & Roll
Tuesday May 26th 8pm
Classics Master Mr. Dimery lets it all hang out at school detention, stylising Shakespeare's songs and verse as the Sex Pistols, Elvis, The Beatles, Dylan and more. Performed by local favourite Martin Dimery (from Sgt Pepper's Only Dart Board Band) throughout the UK; in Stratford on Avon for the Shakespeare birthday celebrations, and the Leicester Square Theatre in the West End.
Ganesha & Co plus Chandra Moon Trio
Thursday May 28th 8pm

In two contrasting sets, firstly Bristol singer songwriter Chandra Moon will provide a selection of soulful songs from her highly-acclaimed albums, accompanied by Paddy Uglow (keyboards) and Jaime Cantera (percussion). Then Ganesha & Co share their new take on flamenco music led by the stunning voice of 19-year old gypsy singer Jose Agarrado Moneo.
Border Tales plus special guest
Friday May 29th 7.30pm

The trio 'Border Tales' combines individual musical skills and mesmerising three part harmonies to interpret traditional and contemporary songs, as well as their own material. As their reputation grows, they have a busy summer ahead playing festivals and are delighted to be taking part in Bath Fringe. "…..hauntingly atmospheric, truly unique….." (Taunton Gazette)

Angie Belcher:
Mythical Creature
Friday May 29th 8pm
Equally at home on the stand-up circuit as in a posh tent at a literature festival, Angie Belcher presents dirty stanzas and awkward stories. An accomplished comedy performer this is her show as performed at Edinburgh. Support is Tim Goodings "Like Pam Ayres but with attitude and an adult audience" Bristol Evening Post.
The Honeyfire plus Special Guests
Saturday May 30th 8pm
Jelli Records bring you an evening of intimate acoustic music featuring Bristol's band of the moment The Honeyfire with their beautiful harmonies and Indie Folk Music. Their special guests are Bath's very own Cindy Stratton, Marius Frank and the amazing upcoming Ellie Frank.
DLM – Davis Lindley Mullan
Sunday May 31st 8pm

Andy Davis is one of Bath's most celebrated songwriters. A founder member of Stackridge and The Korgis, he also worked with Tears For Fears, Julian Cope, Goldfrapp, Spiritualised, Yazz and John Lennon. Here he performs with Clare Lindley (violin, ukulele, guitar & vocals) and Brian Mullan (cello & vocals).
The Way We Heal

WE ARE SORRY BUT BOTH DATES FOR THIS EVENT HAVE BEEN CANCELLED

Throughout history the diviners have always been portrayed as being head shrinkers, negative beings that are primitive. The Way We Heal, written by Dr. Mongane Wally Serote, one of South Africa's most prolific and celebrated writers, is a play about African spiritualism and the process of self realization. It offers a chance to learn about the new age roothealers and their unique ability to interpret universal information and give guidance to the soul. Performed by a company of South African Traditional Healers, the original production toured South Africa during 2014, and these performances are part of a UK Tour of that production.

Ange Hardy
Wednesday June 3rd 8pm
Nominated for the Horizon Award for best emerging talent at the 2015 BBC Radio 2 Folk Awards, Ange Hardy is a folk singer, songwriter and recording artist from West Somerset. Ange performs original contemporary songs written in a traditional style with an emphasis on vocal harmony.
Bluegrass Night with Thunderbridge plus support
Thursday June 4th 8pm
After nearly three years off the scene, Thunderbridge Bluegrass Boys reformed in November 2014 with two of the original members, Nick Girone-Maddocks and Jules Bushell and joined by Matt Gryspeerdt (fiddle) and John Breese (banjo). This will be their first appearance at Bath Fringe with the new line-up.
Buskers of Bath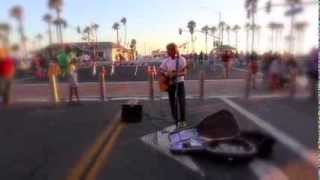 Friday June 5th 8pm
A night featuring some of the best music normally heard on the streets of Bath, with artists including Steve Robinson, Tom McNair & Jerri Hart plus others.

Sam Eason: BathSongs
Saturday June 6th 8pm
Local singer-songwriter Sam Eason has set out to research, write and record ten completely new modern folk songs about the quirky eccentrics and overlooked happenings from 500 years of Bath history. The resulting songs will be played in full for the very first time during this special one-off show as part of Bath Fringe 2015.
Piaf: Love Conquers All
Sunday June 7th 2.30pm
Sunday June 7th 7.30pm

This roller-coaster show, abridged by Roger Peace, was a sell-out at Edinburgh. It tells the story of Edith Piaf's life from a young vulnerable teenager to an unstable elderly woman with a serious addiction – her life and music; breakdowns and addictions and obsessive love affairs
"Laurene Hope is the spirit of Piaf without needing to imitate her"
"I never knew Piaf but I love this amazing show as it's about life and emotions and it touched me deeply"